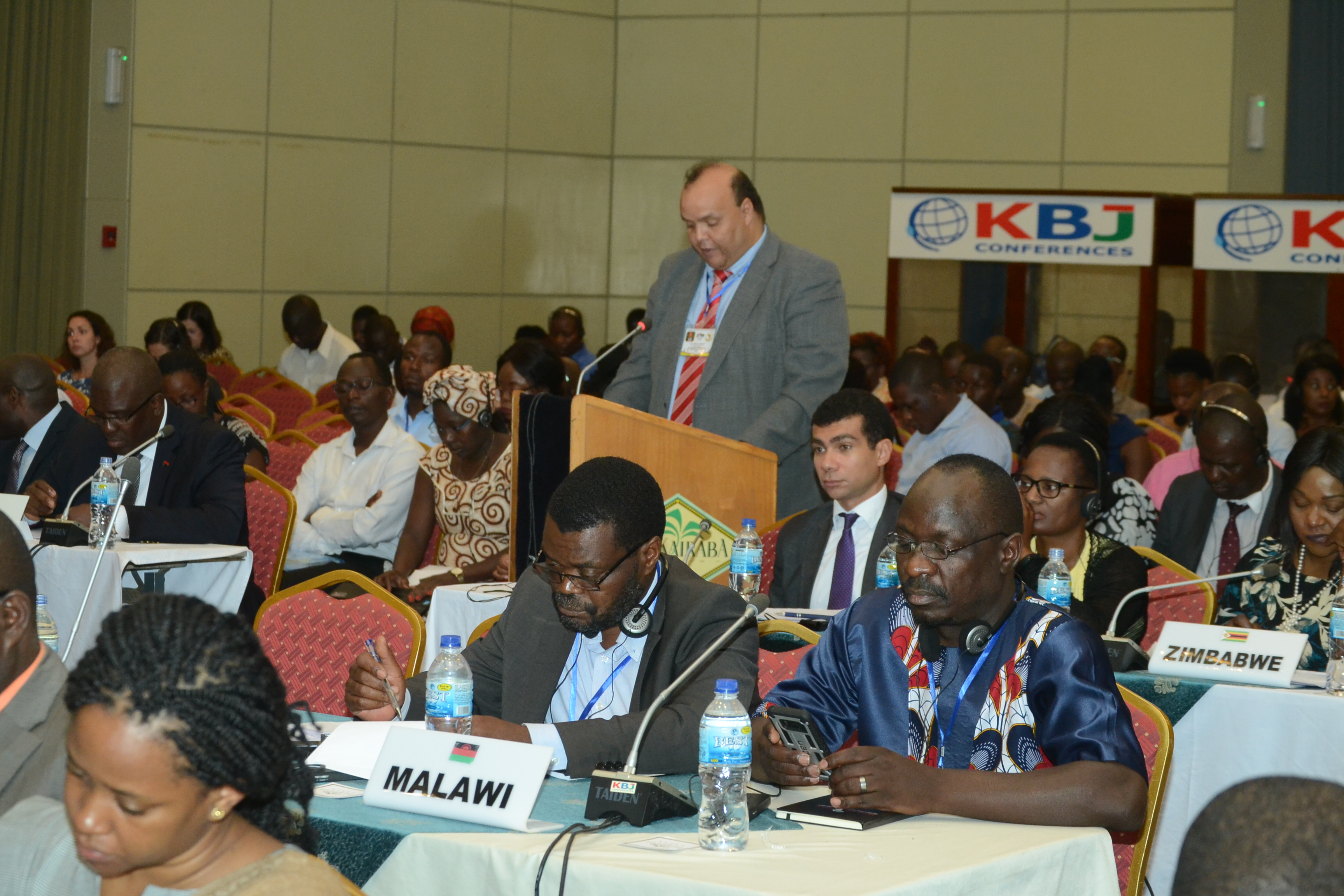 ACDHRS STATEMENT AT THE 65TH ORDINARY SESSION OF THE ACHPR
ADDRESSING ON THE SITUATION OF HUMAN RIGHTS DEFENDERS IN AFRICA (CHALLENGES – SUCCESSES – FUTURE PERSPECTIVES) – MOVING FROM WORDS TO ACTIONS
Banjul, 23 October 2019
Read by Mr Naji Moulay Lahsen
Madam Chairperson and Honorable Commissioners of the African Commission for Human and Peoples' Rights,
Distinguished Representatives,
The African Centre for Democracy and Human Rights Studies through my voice is honored to participate to the 65th session of the African Commission on Human and Peoples' Rights, here in Banjul, The Gambia. We would also express our gratitude to the commission which has been providing a space for expression and cooperation to the African Civil Society community through the voice of the NGOs Forum.
The commission continues to strengthen its relations with NGOs through the engagement of its Special Rapporteurs in activities organized by Civil Society Organizations. For the past two years, the African Centre collaborated with the Commission to establish a Lusophone and a North African Human Rights Defenders Network in order to enable their participation to ACHPR Sessions and strengthen their capacities on African Human Rights System and Mechanisms.
Your Excellency,
Indeed, the NGOs Forum is the continental platform of discussion gathering activists, advocates, civil society representatives working on human and peoples' rights throughout the continent and beyond. This space is an excellent opportunity to work out recommendations to be submitted to the ACHPR to assist the amazing work the Commission is accomplishing in Africa.
The 2019 AU Theme 'Year of Refugees, Returnees and Internally Displaced Persons: towards durable solutions for forced displacement in Africa' depicts a sad reality on the continent. Our continent is in mutation, so we need to contribute in changing the paradigm and the narrative about Refugees and IDPs in Africa.
These challenges are xenophobia, physical attacks and abuse, lack of adequate shelter and health services, violations of Refugees, Migrants, Asylum Seekers and IDPs Rights. More to that, we noted promises in regards to women rights but few concrete actions.
We use this canal to recall the African Commission to:
Call on States to provide equal respect for the rights of all refugees, asylum seekers, migrants and IDPs, regardless the background;

Urge states to outline key approaches and core principles that should guide and underpin all protection efforts

Call on states to consider NGOs as Partners in the development process of initiatives and programmes targeting refugees, migrants, asylum seekers and IDPs at the national level;

Call on states to develop an effective development cooperation with NGOs in order to ensure freedom of expression and association in their respective countries; we strongly believe that this approach is the strategic mean to foster inclusive solutions to tackle our common areas of concern.
Recalling on African Values, the African Centre believes that humanitarian protection is a key value of every citizen, and ii should be a commode reality.
We hope to see a brighter future for all refugees, migrants, asylum seekers, and IDPs.
Wishing you an excellent and fruitful session.
Thank You