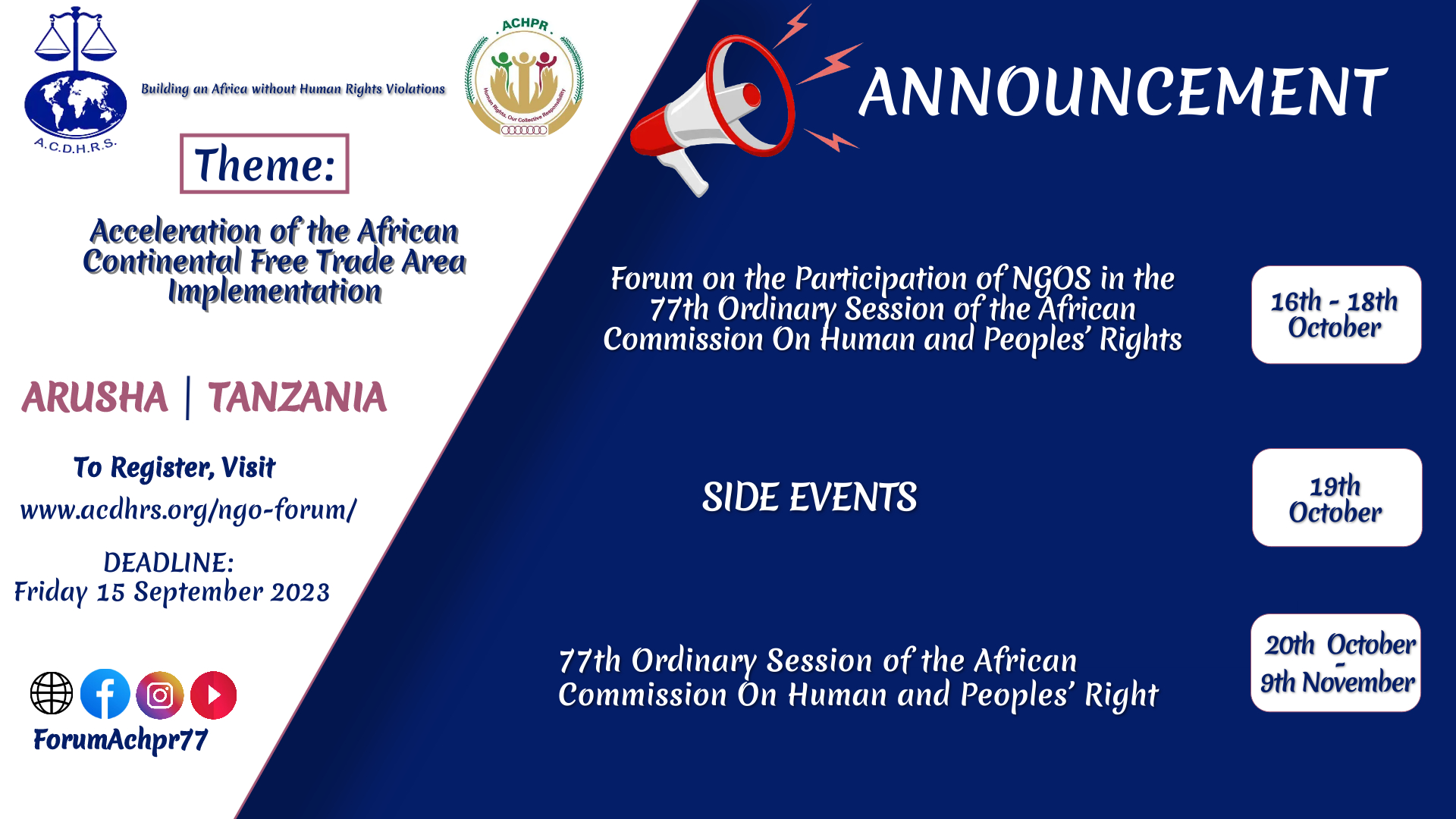 NGOs FORUM PANEL REQUEST – OCTOBER 2023

All requests for panel discussions during the NGO Forum should be made online  at www.acdhrs.org/ngo-forum no later than Friday,  15th September 2023.
Please be reminded that partners are required to contribute the amount of US$300.00 (three hundred US Dollars) for each approved panel/slot as Partner's contribution towards the organising of the NGOs Forum. The said amount must be paid in full at the registration desk. We thank you in anticipation of your kind understanding and cooperation.

For more information, please contact: Mr Yankuba Keita, ACDHRS Communication and Information at library@acdhrs.org